PCS Technology CTO, Mr.Paresh Haria wins the Virtualization & Cloud Computing award by NEXT100.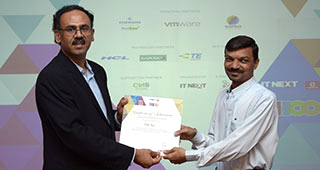 This technology prize is awarded to a successful recipient of the Pocket CIO certificate who masters the test administered during the VMware technology session. Mr.Paresh Haria felicitated with a certificate and trophy at the NEXT100 awards ceremony.
Copy of the certificate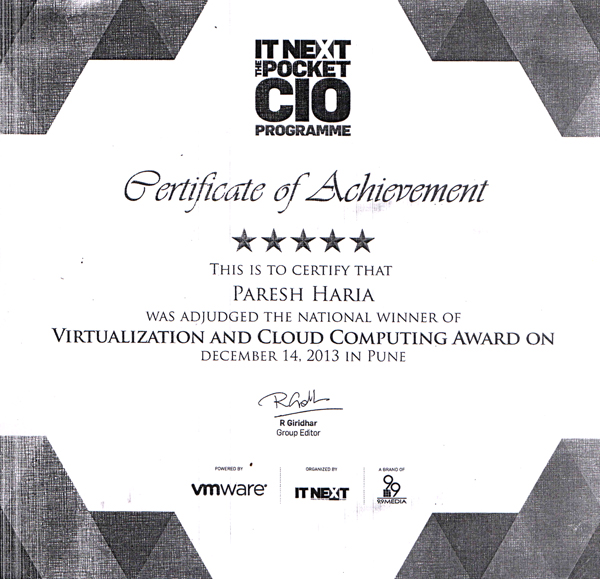 Copyright © 2019 PCS Technology Ltd. All Rights Reserved.
TOP