Home
> IT Service Management
IT Service Management
IT has evolved to be an indispensable part of every organization. With its increasing omnipresence, and its critical role in driving business growth, optimization of IT services is the need of the hour.
PCS helps businesses strategically leverage their technology capabilities to overcome business challenges. Our IT services adhere to international best practices, such as ITIL (Information Technology Infrastructure Library). Through a streamlined approach, we ensure that your IT services comply with the industry standards, and are in alignment with your business goals.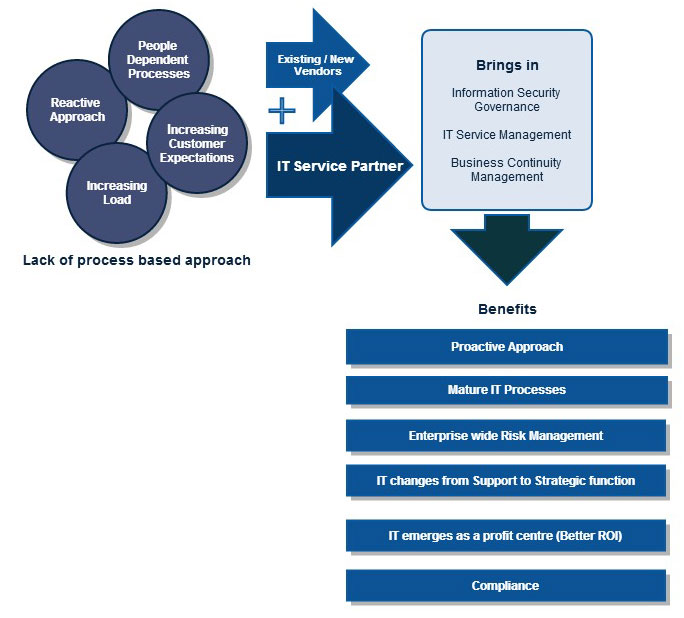 PCS IT Service Management
The PCS Advantage
Proactive Approach, Mature IT Processes
Enterprise-Wide Risk Management
Transform IT from Cost Centers into Strategic Assets
Implementation of International Best Practices
Copyright © 2019 PCS Technology Ltd. All Rights Reserved.
TOP