Home
> GPS & GPRS Based Real Time Vehicle Tracking Solutions
GPS & GPRS Based Real Time Vehicle Tracking Solutions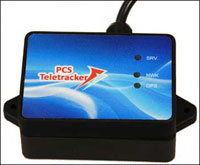 Businesses face the constant need for a robust, reliable and efficient vehicle tracking solution is increasing to ensure a sustainable business advantage.
read more…
PCS offers comprehensive GPS and GPRS based Vehicle Tracking Solutions (VTS) to cater to the diverse requirements across multiple segments.
Copyright © 2019 PCS Technology Ltd. All Rights Reserved.
TOP