Home
> GPS & GPRS Based Real Time Vehicle Tracking Solutions
Trailors, Heavy Goods Transporter, Market Vehicle Solutions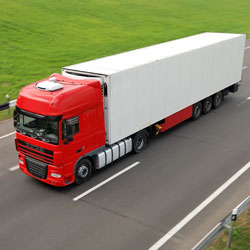 Monitoring trailers has become a necessity for logistics service providers, owing to the increasing risks of theft and road accidents, and stringent compliance standards. However, trailers are never customer or project-specific, adding to the monitoring constraints.
PCS Teletracker offers just the right solution, as it is portable and can be detached after delivery of the goods.
Solution Feature Snapshot
Specially Designed Portable Unit
Unit comes with Battery & Charger
Up to 25 Days Battery Life
Comes with Lock & Key
Copyright © 2018 PCS Technology Ltd. All Rights Reserved.
TOP