Home
> GPS & GPRS Based Real Time Vehicle Tracking Solutions
Hazardous Goods Carriers Solutions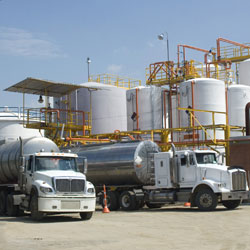 Transportation of hazardous goods requires vigilant monitoring, since negligent driving may cause adverse impacts to life and property, in addition to incurring huge monetary losses.
PCS Teletracker offers real-time monitoring to ensure safety of hazardous goods carriers, round the clock.
Solution Feature Snapshot
Specially Designed Hardware with Easy Plug & Play
Comprehensive Speed & Route Tracking, with Alerts on Violation/Deviation
Harsh Braking & Sudden Acceleration Monitor
Reports on Late Night Driving (12 am to 5 am)
Copyright © 2018 PCS Technology Ltd. All Rights Reserved.
TOP