Home
> GPS & GPRS Based Real Time Vehicle Tracking Solutions
School Bus & College Bus Solution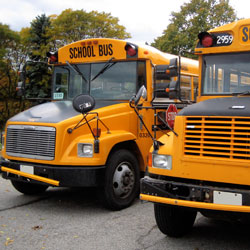 Ensuring student safety in school/college transport is a major concern for parents and management alike. Added to this are challenges like efficient vehicle management, regulatory compliance and timeliness.
PCS Teletracker employs user-friendly GPS and RFID tracking to provide up-to-the-minute data, including:
24x7 Real-Time Location Status
Student Movement History
Vehicle Movement History (Stoppages, Idling, Location, Speed, etc.)
Preventive Maintenance Information to Recognize Potential Risks
Solution Feature Snapshot
Vehicle Location Information to Parents via SMS
Harsh Braking & Sudden Acceleration Monitor
RFID Tag for Student Tracking
Student Pick-Up and Drop Time Record
CCTV Recording for SD Card, Local DVR, Mobile DVR, Wi-Fi, and Online
Vehicle & Driver Fitness Alert for Conformance to Safety Norms
Copyright © 2018 PCS Technology Ltd. All Rights Reserved.
TOP