Home
> GPS & GPRS Based Real Time Vehicle Tracking Solutions
BPO, KPO, Tour & Travel Agents, Hotel Solution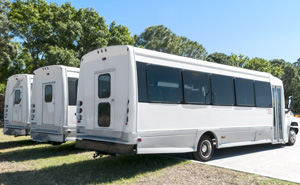 Organizations in BPO, KPO, Hotel and Tour & Travel sector, have employees working late-night and early-morning shifts. Ensuring a safe travel for such employees is of prime concern to these organizations.
PCS Teletracker offers a compact and effective security and tracking solution for cabs; the unit can be hidden anywhere in the vehicle, and can be accessed easily during emergency.
Solution Feature Snapshot
Staff Transportation Module
Easily Accessible SOS /Panic Button near the Rear Seat
Hidden Unit Allowing Efficient Tracking During Hijack/Theft
LOC Violation Alert
RFID Tag for Employee Tracking (possible with existing RFID)
Copyright © 2018 PCS Technology Ltd. All Rights Reserved.
TOP