Home
> GPS & GPRS Based Real Time Vehicle Tracking Solutions
Call Taxi / Radio Cabs Management Solution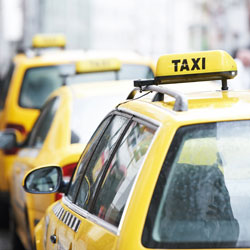 In the face of rising competition and increasing demand for seamless customer experience in call taxi management, streamlining efficiencies and operations is the need of the hour.
PCS Teletracker offers end-to-end management assistance – from scheduling and dispatch to billing and MIS. It enables effective monitoring of the vehicles' location and stoppages. It can also be integrated with digital fare meter to monitor revenue generation.
Solution Feature Snapshot
Taxi Dispatch Module
Call Receiver Module & Related MIS
Digital Fare Meter Integration
Running Meter & Empty Meter Tracking
MIS on Revenue Generation
Copyright © 2018 PCS Technology Ltd. All Rights Reserved.
TOP