Home
> GPS & GPRS Based Real Time Vehicle Tracking Solutions
RMC Vehicle Solutions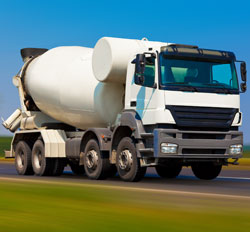 Ready-mix Concrete (RMC), extensively used in construction sites, has a shelf life of only 2 hours. It therefore becomes critical to monitor the RMC vehicle to ensure timely delivery of the concrete to prevent losses.
PCS Teletracker comes with a user-friendly interface loaded with customized RMC software to efficiently monitor the truck and RMC drum usage in real-time, ensuring minimal damage to the concrete.
Solution Feature Snapshot
Rear Engine Monitoring (Drum Rotation)
Online Batch Reports
Track the Number of Trips for Each Site
Copyright © 2018 PCS Technology Ltd. All Rights Reserved.
TOP