System Architecture
Real-time monitoring of vehicles' location is essential to logistics providers not only to ensure safe and timely delivery, but also to enhance productivity.
PCS has developed cutting-edge Vehicle Tracking Solutions (VTS) that ensure streamlined efficiency and enhanced safety to various vehicle owners and operators across India.
Our mounted GPS/GPRS unit sends the vehicle's location information to the control room. The data is then collated and processed on digital maps to generate critical information like location, monitoring of alarm systems, and emergency assistance.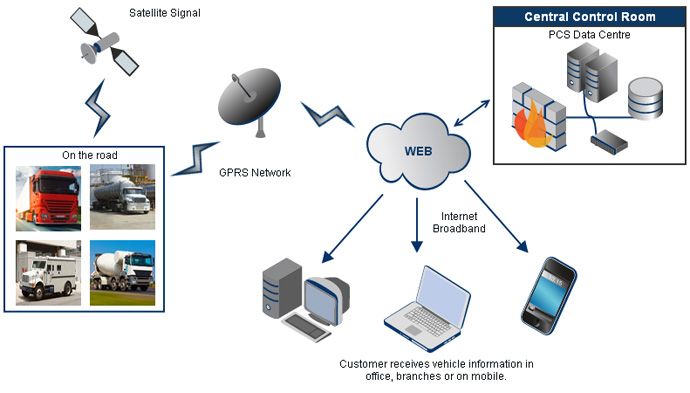 PCS VTS System Architecture & Unique Features
Copyright © 2018 PCS Technology Ltd. All Rights Reserved.
TOP