Home
> Infrastructure Management Services (IMS)
Remote Support Centre
Businesses operate in highly volatile and dynamic environments, posing the need for a robust and streamlined IT infrastructure that delivers efficient as well as cost-effective results.
PCS Remote Support Center provides you the freedom to focus on mission-critical core functions and strategies, while driving operational excellence and cost advantage. We help you effectively monitor, measure, evaluate, and optimize the performance of various elements of your IT landscape.
Our Remote Support Center employs '
Detect – Interpret – Notify – Perform
' approach for every task to create an 'Operational Bridge' framework. It features an integrated Unified Service Desk and CRM (Customer Relationship Management) tool to provide a single point of contact for managing work orders.
We also provide an individual dashboard for each customer to monitor and evaluate our services. The built-in escalation matrix allows both horizontal and vertical escalation depending on the nature of the incidents. A unified dashboard is also provided to the service delivery team to evaluate the health of assets managed by each delivery group.
PCS Remote Support Center Services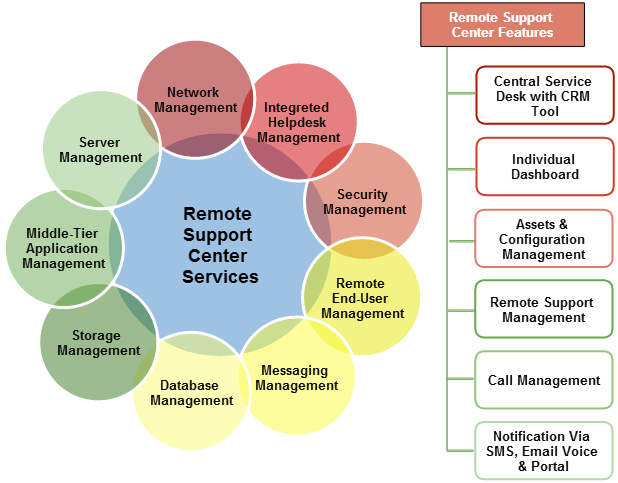 PCS Remote Support Center Services & Features
The PCS Advantage
State-of-the-Art Network Operations Center (NOC) for Offshore IT Infrastructure Management Services
SLA Driven Engagement Models (24x7)
Deep Dive Analysis & Comprehensive Reporting Capabilities
ISO 20000 Certified (IT Service Management Standard)
ISO 27001 Certified (Information Security Standard)
Copyright © 2018 PCS Technology Ltd. All Rights Reserved.
TOP