Paresh Haria, CTO, PCS Tech have won The Hunt for Impact program.
Paresh Haria, CTO, PCS Tech has won the The Hunt for Impact award launched recently by IT NEXT and Vodafone. This award is for ind individuals in the IT community who have ideas targeted towards social issues which have the potential to make an impact on society as a whole.
The program was held in Mumbai on 22 May 2014.
Paresh Haria wants to reduce the uncertainty of public transport availability, Haria wants to use GPS based Vehicle Tracking System / Device (w/SIM) and leverage M2M.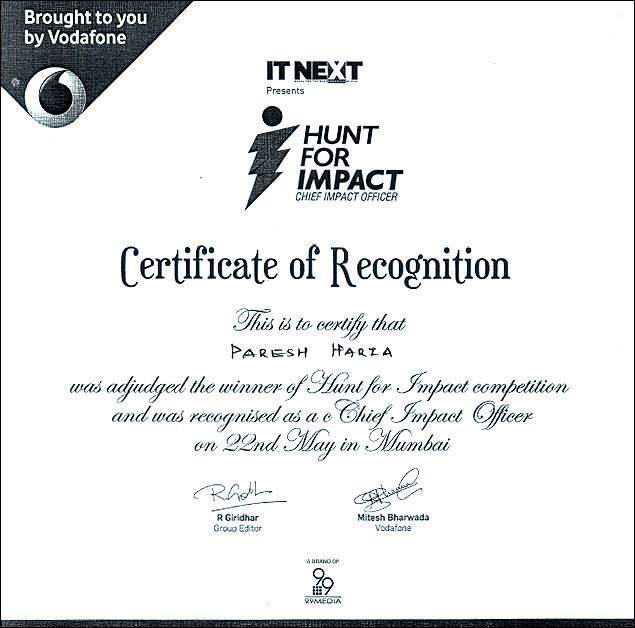 Copyright © 2019 PCS Technology Ltd. All Rights Reserved.
TOP