Home
> Governance and Risk Consultancy Services
Business continuity Planning / Disaster Recovery
In this digital era, businesses are more vulnerable to disruption than ever before. With organizationís reputation at stake, and not to mention the loss of productivity and profitability, business continuity and disaster recovery strategies are no longer a luxury, but a necessity.
PCS offers you comprehensive and robust business resumption, recovery planning and crises management services to help you ensure maximum uptime with uninterrupted productivity to minimize damage and loss due to the disaster.
With our business continuity planning and disaster recovery services (BCP-DR), we help you respond swiftly and effectively to crises, and prevent damage to your organizationís operations and reputation.
BCP-DR Management Framework
We follow a systematic approach to business continuity and disaster recovery planning. We employ an eight-step sequential process for implementation, which is carried out in five phases, covering Establishment, Implementation, Monitoring and Maintenance.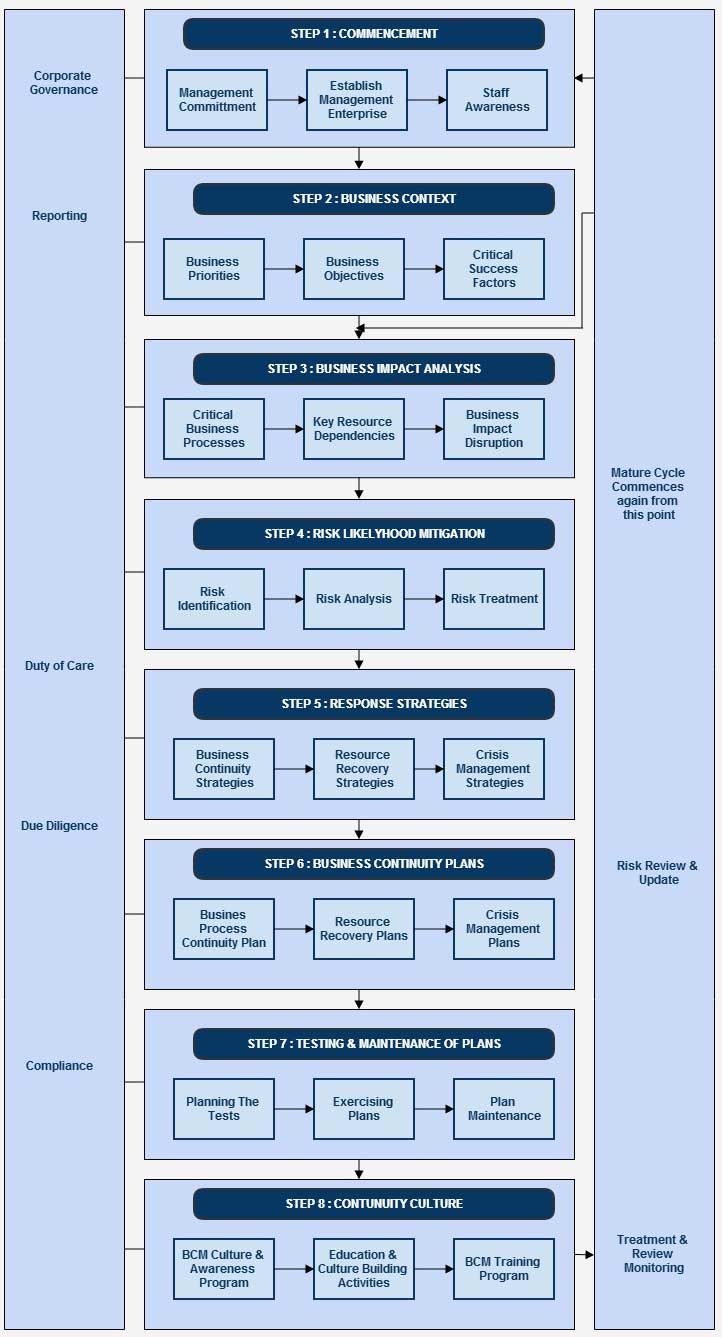 PCS BCP-DR Management Framework
The PCS Advantage
Experienced Team of Professionals
Robust BCP-DR Management Framework
Comprehensive Strategies for Maximum Uptime, Continuous Business Operations
Copyright © 2018 PCS Technology Ltd. All Rights Reserved.
TOP