Home
> Governance and Risk Consultancy Services
Information Security Audits
Businesses today face a constant threat to security, amidst the need for ever-increasing number of applications and enhanced accessibility. Robust security framework is therefore indispensable to prevent vulnerabilities and potential security attacks.
PCS offers comprehensive Information Security Audit services to help you fortify security of your IT environment. We go beyond routine testing to offer in-depth security analysis. Our audits cover all information systems, policies and procedures, including vulnerability and penetration testing – both automated and manual.
Being ISO 27001:2005 Certified, we have in-depth knowledge of the best security practices and industry standards. Our information security audit team provides a complete assessment of your security environment, along with actionable recommendations for remediation of potential vulnerabilities.
With our services, you can comply with international specifications, protect data assets and significantly reduce security-related costs and penalties.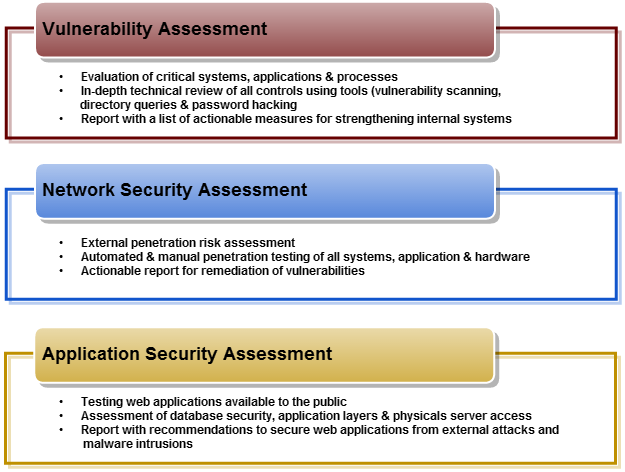 PCS Information Security Audit Methodology
The PCS Advantage
Experienced Team of Consultants with Extensive Engagements
ISO 27001 Certified (Information Security Standard)
In-Depth Security Analysis Beyond Compliance & Routine Tests
Comprehensive, Customized Security Audit
Direct, Unique Recommendations
Simple, Accurate, Actionable Reports
Copyright © 2018 PCS Technology Ltd. All Rights Reserved.
TOP